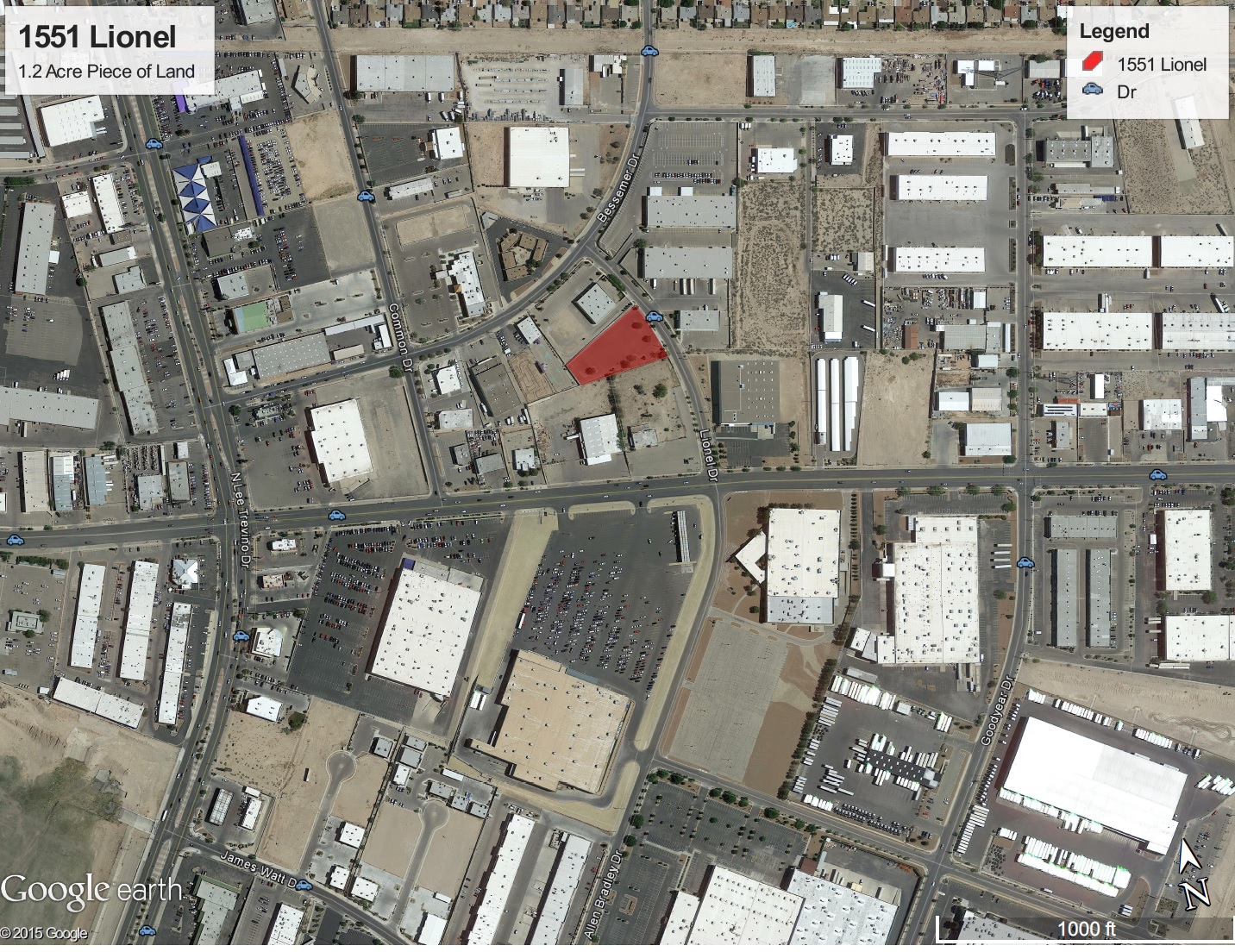 2 photos
Total Space Available :
52,270 SF
Building Size :
N/A
Property Type:
Land
Property Sub Type:
Commercial
Highlights:


Heavy Duty Pavement
Security Lighting
2 Curb Cuts
Can Be Fenced
Easy Access to I10
All Utilities to Site

Utilities:


Electricity/Power
Water
Telephone
Cable Gas/Propane

Description:
This lot is 1 acre in size and fully paved, landscaped, and has security lighting installed. It can be fenced for secured access. Great lot with a variety of uses.

Located just off of Lee Trevino Drive near I10. Has access to both Lee Trevino and Pellicano.
Call for Rates and Availability
(915)-544-7733